Proud to be a "Gold Sponsor" for the Vermont Golf Association Scholarship Tournament.
Your '23 VSGA Champion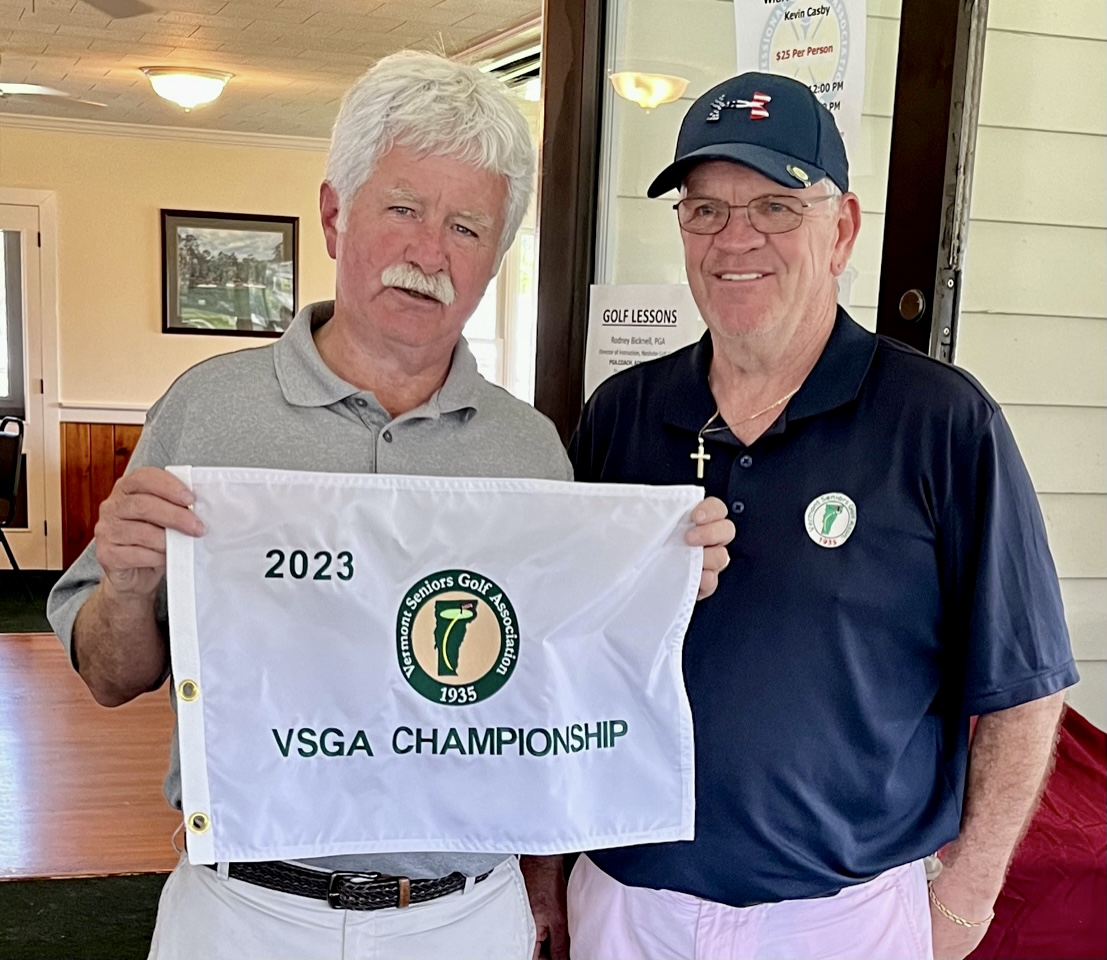 Jay Corbett shot a 2 under, 70, at Neshobe Golf Club to become this year's VSGA Champion.
---
Chamberlain Photgraphy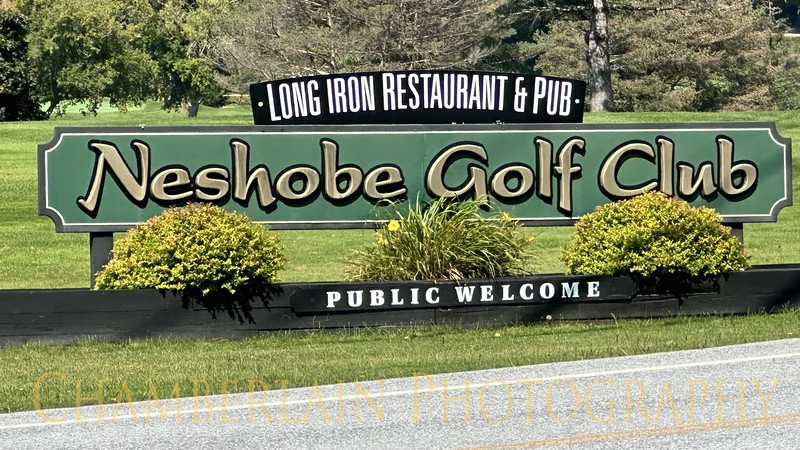 At this years Fall Classic, we were fortunate to have Cathy Chamberlain, of Chamberlain photography, join us to capture a beautiful day at Neshobe Golf Club. Just click on the image above to see highlights of the Fall Classic. If you are interested in purchasing any of these photos, just click on the photo, then click on the "Buy Photo" button and follow the prompts.
Vermont Seniors Golf Association
Are you 55 or older? Do you have a passion for the game of golf and everything that comes with it; the fellowship, the thrill of competing, the beauty of a well manicured course?
Then wait no longer, complete our application and become the newest member of the Vermont Seniors Golf Association (VSGA). When you do you will:
Be part of a golfing group that has over 100 senior golfers throughout Vermont.
Compete on some of Vermont's best golf courses.
Represent Vermont in Inter-State and International competitions.
Become a member and join the fun! We look forward to meeting you on the front nine!
Upcoming events
Our events are available to all active members in good standing. You can sign up for an event by signing in and going to the Members page.
VSGA Spring Opener
Stroke Play Shotgun Start 9:00am
---
Wednesday, May 17, 2023
Country Club of Barre
Riding: $85.00
Skins: $10.00
---
The Country Club of Barre will once again be our host for our season opener. Join us as a foursome or let us pair you up with a team and enjoy meeting new and returning members at just the second anniversary of this event! 
Spring Classic
Stroke Play Shotgun Start Time 9:00 am
---
Thursday, June 15, 2023
Stowe Country Club
Riding: $90.00
Skins: $10.00
---
Our Spring Classic, and first leg of the Sabin Abell Trophy, will be hosted at the picturesque Stowe Country Club. Come and join us for golf, prizes, and lunch following the event and take a chance at capturing the cup! 
Northern Challenge-RESCHEDULED TO JULY 31st
Modified Stableford event Shotgun Start Time 9:30am
---
Monday, July 31, 2023
Jay Peak
Riding: $90.00
Skins: $10.00
---
Come to the Northeast Kingdom and join us as Jay Peak hosts the VSGA Northern Challenge. Golf, carts, lunch, and prizes are all included in your entry fee. This event is in its second year and with last years huge success, it will sell out fast. Sign up today! 
J.E.Simpson Team Championship
Team Event. Shotgun Start Time 9:00 am
---
Wednesday, August 16, 2023
Ralph Myhre Golf Course
Riding: $90.00
Skins: $10.00
---
The Ralph Myhre Golf Club is excited to once again host the J. E. Simpson Team event. Steeped in history, this event pairs an A, B, C, and D player to each team, with the best two scores of four to count. Golf, cart, prizes, and lunch following the play. You will not want to miss this event! 
Basin Harbor - EVENT HAS BEEN CANCELED
---
Monday, August 21, 2023
Basin Harbor
Riding: $0.00

---
Basin Harbor has been canceled and will not be rescheduled. The VSGA Championship has been moved to September 4th at Neshobe.
Fall Classic
Stoke Play. Shotgun Start Time 9:00 am
---
Monday, September 04, 2023
Neshobe Golf Club
Riding: $90.00
Skins: $10.00
---
The VSGA returns to Neshobe Golf Club after several years hiatus. As you know Basin Harbor was canceled. The VSGA Championship and the final leg of the Sabin Abell Trophy will be contested at this event. Golf, carts, prizes, and lunch immediately following the event.
THE VSGA INVITATIONAL
NEW EVENT! BRING A FRIEND! 9:00am Shot Gun Start
---
Tuesday, September 12, 2023
Williston Golf Club
Riding: $80.00
Skins: $10.00
---
New for 2023!  If you are 55 or older, please join us at the beautifully maintained Williston Golf Club for our new invitational event.  Entry fee includes. Golf, GPS Cart, Prizes, and a Build Your Own Burger Bar! Non-members who are 55 years of age or older and have an active GHIN can click on the register button below. Members please register as you would any of the VSGA events by signing in with your email.